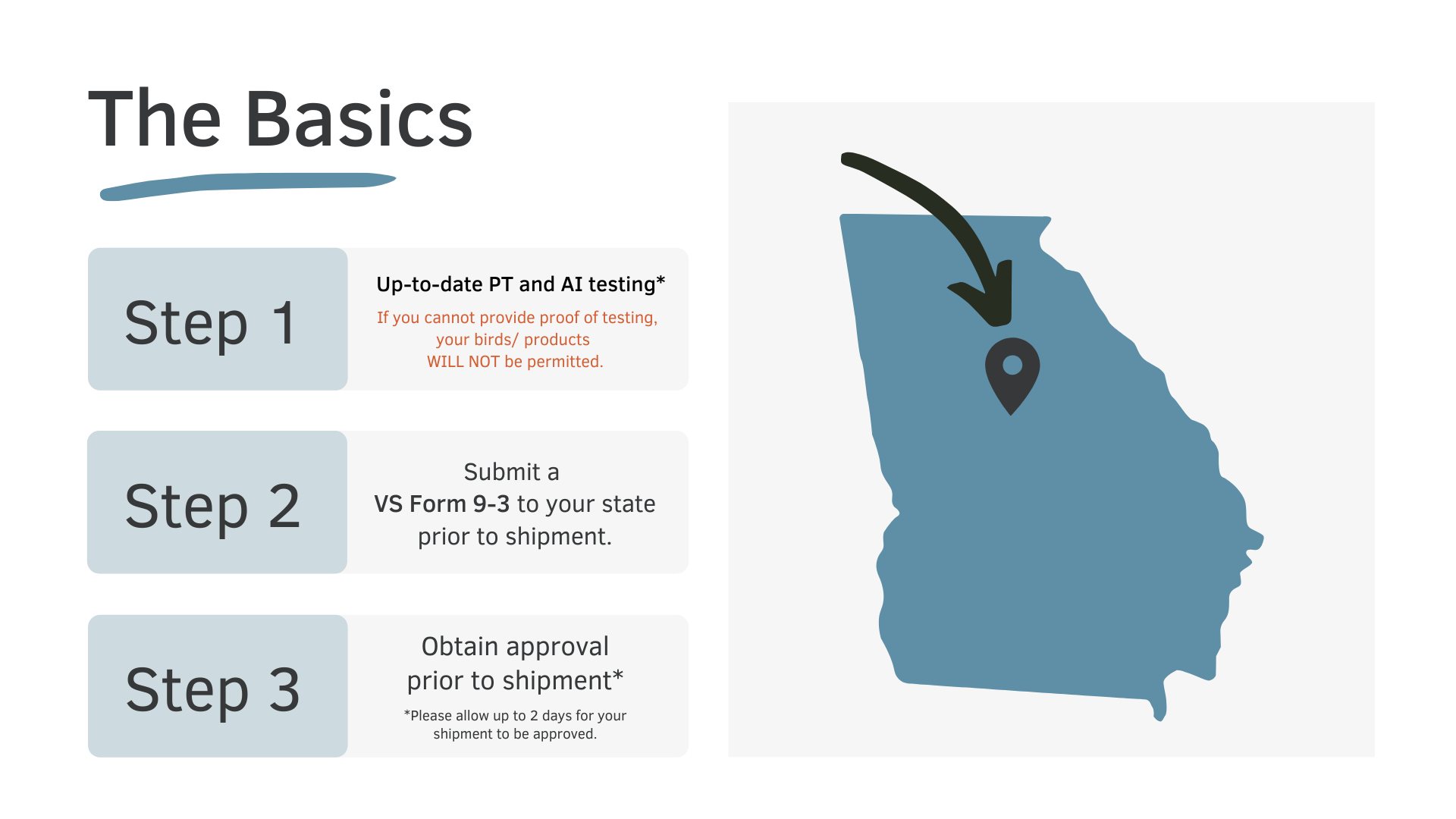 In order to ship into Georgia from another state you must meet the following:AI Clean You must have either an AI Clean NPIP designation from your state (no more than 6 months old) OR have negative AI PCR results within 21 days of shipping.
PT Clean – You must have up-to-date Pullorum-Typhoid testing (within the last 12 months prior to shipping)
VS Form 9-3 – You must submit a VS Form 9-3 for shipment approval to your state before shipping to Georgia.
For NON-NPIP Participants:
If you are not an NPIP Participant, you must have proof of PT Clean and AI Clean testing along with the completion of a Certificate of Veterinary Inspection (CVI) prior to shipping into Georgia.
Exhibition Poultry Attendees:
If you plan to attend a poultry exhibition (poultry show) in Georgia, you must provide either your current NPIP paperwork (proof of PT Clean testing as well as AI Clean testing) OR proof of testing along with a CVI if you are not a participant.
*If you cannot provide proof of testing- YOUR BIRDS/PRODUCTS WILL NOT BE PERMITTED*
Please contact our NPIP department with any questions you might have.