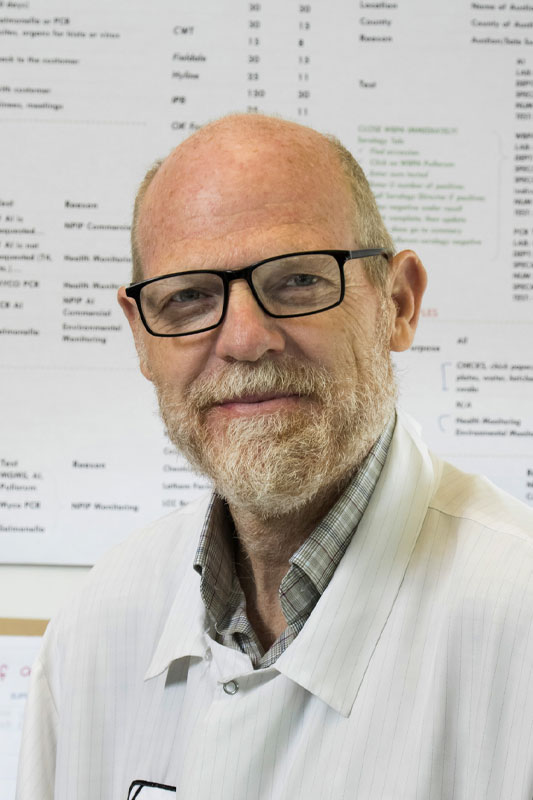 Len Chappell
Director of Customer Support
Georgia Poultry Laboratory Network
Gainesville Lab
In July 2009, I gladly accepted the newly created position of Director of Customer Service.  It is my desire for this laboratory to produce results using the most advanced technologies available and communicate our findings to the customer in the most efficient manner possible, yielding turn-a-round times that will meet or exceed our customer's expectations.
My intention is to be an effective liaison between the GPLN and the customer. Areas of focus in customer service include a) analysis of result trends, b) customer requested projects, c) development of technical training videos, d) production of technical bulletins, and e) addressing customer concerns.
Education:
B.S. -Chemistry/Biology , North Georgia College
M.S.- Medical Microbiology (College of Veterinary), University of Georgia
Certifications:
Respiratory Therapy Technician
Areas of interest:
Welding, Woodworking, Traveling, Backdrop design for church plays and camps, Eating chicken!!!!!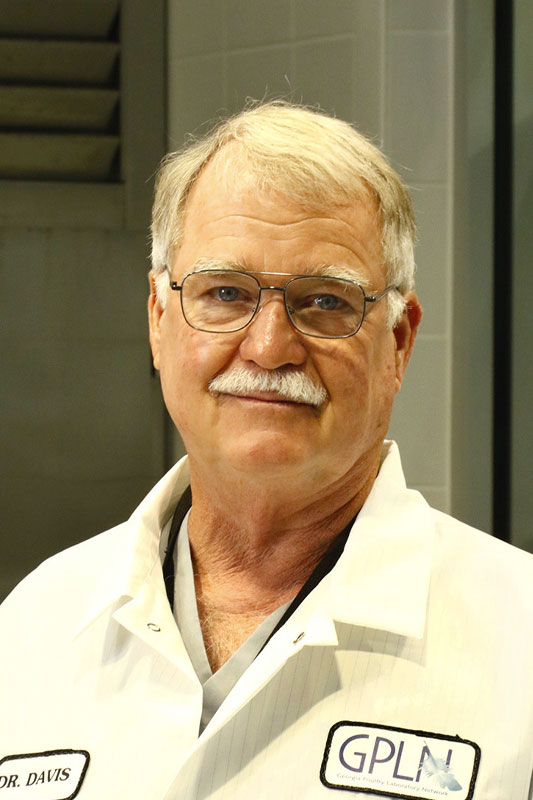 Dr. James Davis
Veterinary Director – North Georgia
Gainesville Lab
Disease Diagnostics – including necropsy, field visits, telephone consultations, & flock inspections for health certificates
Education:
D.V.M., Auburn University
M.S. in Poultry Diseases, Auburn University
B.S. in Wildlife Biology, Auburn University
Certifications:
ACPV-Diplomate, American College of Poultry Veterinarians
Areas of interest:
Endocrinology; hypoglycemia-spiking mortality syndrome; enteric diseases of broilers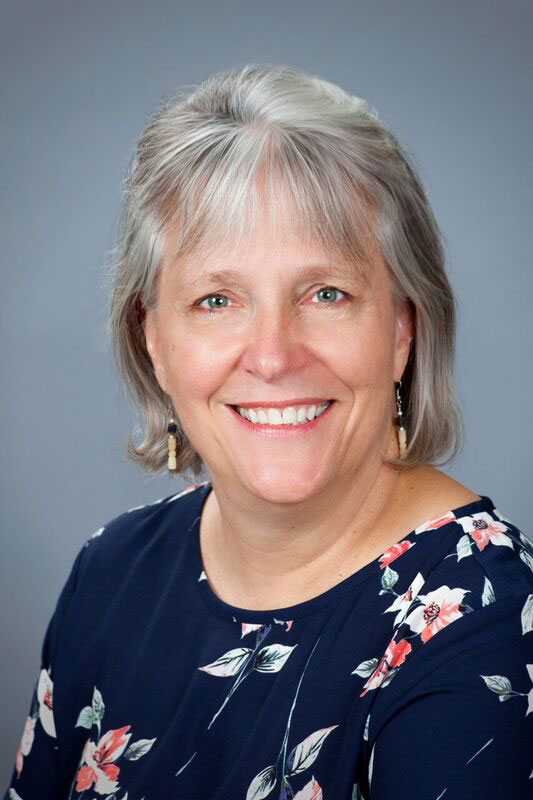 Dr. Louise Dufour-Zavala
Executive Director
GPIA & GPLN
Louise Dufour-Zavala has been named executive director of the Georgia Poultry Laboratory Network at Gainesville. Dufour-Zavala, who has been interim director since May 1, came to the Lab in 1997 as chief veterinarian and head of the clinical services department. She replaces James Scroggs, who served as director since 1996. Dr. Dufour-Zavala is an internationally respected veterinarian who has an impressive track record in working with the Georgia poultry industry. A native of Montreal, Dufour-Zavala holds a bachelor's degree in animal science from McGill University in Montreal, a doctorate of veterinary medicine from the University of Montreal, and a masters of avian medicine from the University of Georgia. She is a diplomate with the American College of Poultry Veterinarians. The Georgia Poultry Laboratory Network includes the main lab in Gainesville, Georgia and branch labs at Forsyth and Tifton.
Focus:
My responsibility is to coordinate the field and laboratory efforts of the laboratory network. I make sure that our employees are well trained and efficient in their work, and that our customers are satisfied with our services. I analyze poultry health issues throughout the state of Georgia and I am involved in emergency preparedness.
Education:
M.A.M. University of Georgia
D.V.M. University of Montreal
B.Sc. (Animal science) McGill University
Certifications:
ACPV
Areas of interest:
Field work with broilers, breeders and layers, AI response, epidemiology, GIS mapping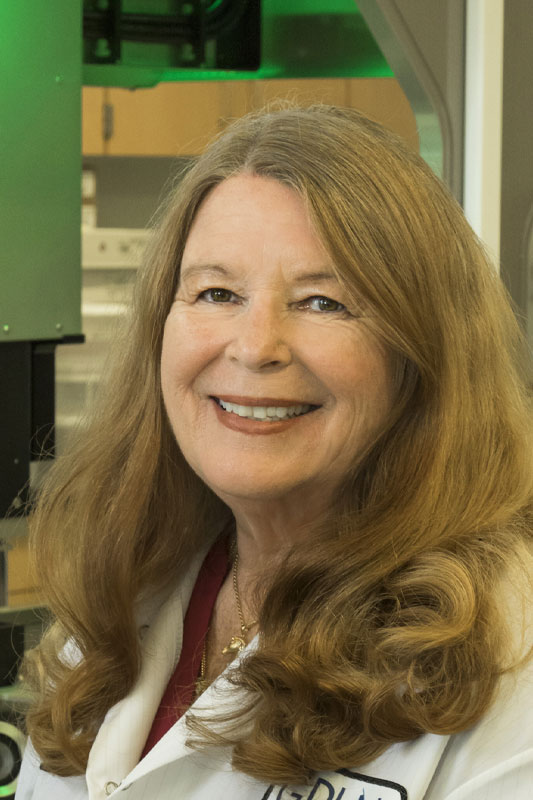 Brenda Glidewell
Quality Manager and Director of Serology
QA, Serology
After spending 20 years on the commercial side of the poultry industry with diagnostic and vaccine companies in technical services, sales and marketing, I recently joined the GPLN as Director of the Serology Department and Quality Control. My past experience also included seven years as Chief Virologist at the MS Veterinary Diagnostic Laboratory, as well as Research Scientist at Murex, and Supervisor of Companion Animal Virus Vaccine Production for Rhone Merieux. My mission at GPLN is to work with our laboratory personnel in providing the highest quality Serological testing available in a timely manner and to maintain high standards of quality throughout the laboratory to enhance all diagnostic services.
Education:
PhD Coursework, Fisheries Biology, University of Mississippi
M.S., Microbiology, Mississippi State University
Bachelor of Science, Biology & Chemistry, Blue Mountain College
Dr. Arun Kulkarni
Veterinary Director, Virology
Virology
This laboratory is an official state agency delegated the task of implementing the NPIP in GA. As such I am involved in monitoring of avian influenza (AI) and exotic Newcastle disease virus RNA from clinical samples by real-time RT-PCR. In the past five years I have developed PCR-based diagnostic assays for the detection of infectious bronchitis virus genotypes, laryngotracheitis, infectious bursal disease, reovirus, chicken anemia virus, and Chlamydia-specific virual RNA/DNA from the clinical specimens. Additionally, we successfully adopted automated cycle sequencing method for genotyping IBD and IBDV field isolates described originally by Dr. Gelb(University of Delaware).
Education:
Ph.D. (Immunology) Australian National University
M.V.Sc. (Microbiology) Bombay Veterinary College
B.V.Sc Bombay Veterinary College
Certifications:
ACVM – Diplomate of the American College of Veterinary Microbiologists
Areas of interest:
Viral pathogenesis and immunobiology of virus infections.
Dr. Emily Pittman
Veterinary Director – Southeast Georgia
Tifton Lab
I first worked in the brand new GPLN building as the Necropsy Technician for almost one year and this cemented my desire to become a poultry veterinarian and perform necropsies. Throughout veterinary school, I became lovingly known to my classmates as "Chicken Emily" or "Emily Poultry" depending on who you talked to, feel free to call me either.
I had always wanted to return to GPLN as a veterinarian and it just so happened that my husband and I already owned a home in Tifton, GA, so it seemed like a no-brainer to propose a mutually beneficial employment opportunity for both GPLN and myself – the formal re-opening of the Tifton branch lab.
I greatly enjoy servicing the industry in the south half of the state as well as being able to assist local veterinarians with treatment and disease monitoring of small flocks in the region. I strive to better understand the evolving industry needs and recent changing regulations of testing.
Education:
B.S. in Agriculture – Avian Biology, University of Georgia
V.M.D. – University of Pennsylvania, School of Veterinary Medicine
M.A.H.M. candidate 2023 – University of Georgia, College of Veterinary Medicine
Areas of interest:
Field work, disease investigation, learning!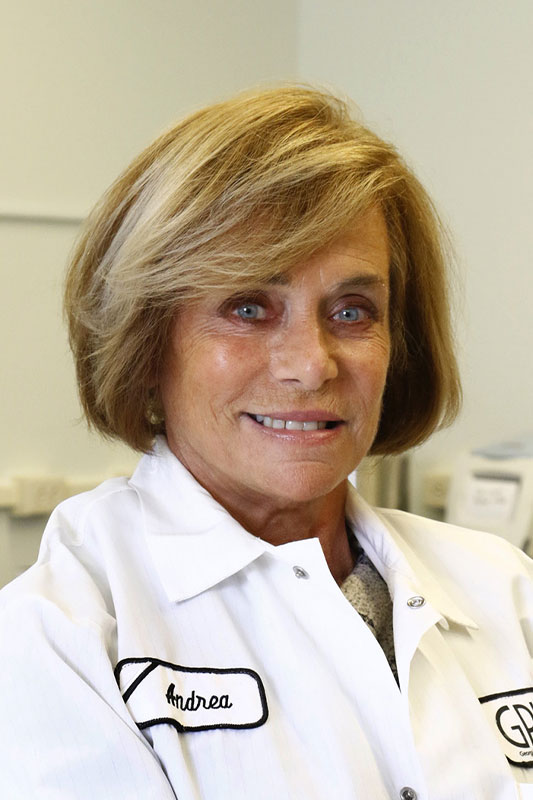 Andrea Stephens
Histotechnologist, ASCP
Gainesville Lab
Education and Work experience:
Graduated from Mandl College, New York
Interned in Syosset Hospital, clinical laboratory
Worked in Bacteriology, Chemistry, Parasitology and Hematology.
Hematology was my main interest.
Syosset Hospital Histology program
Interned at Syosset in their Histology department
Moved to Baton Rouge, La. attended LSU
Worked in a private laboratory part time while going to school
Received my ASCP HT
Moved to Atlanta, Georgia
Worked in a private laboratory as Histology Lead Tech
Received my ASCP HTL
Worked at Quest Laboratory as Histology Supervisor
Currently working at Georgia Poultry Laboratory in Gainesville, Ga.
Areas of Interest:
Horses, dogs, cats and birds.
Cooking
Reading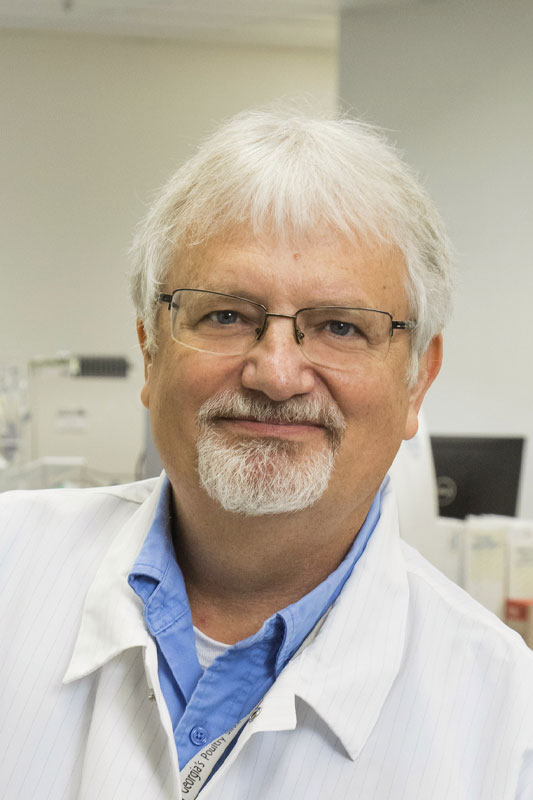 Dr. Doug Waltman
Bacteriology Laboratory Technical Liaison and Technical Logistics Support
Bacteriology
The purpose of the bacteriology department is to isolate and identify bacteria from poultry or poultry environmental samples. The vast majority of the samples that are submitted to the department are environmental samples for quantitative counts or for Salmonella testing.
As an NPIP authorized laboratory we are involved in testing environments of poultry houses for Salmonella. This involves isolation, confirmation, and serotyping isolates. Another part of our NPIP activities is testing samples for the presence of MG and MS using PCR.
Education:
BSA 1978 Microbiology University of Georgia
MS 1981 Medical Microbiology University of Georgia
PhD 1985 Microbiology University of Georgia
Post-doctoral 1985-1988 Microbiology University of Alabama at Birmingham
Areas of interest:
enteritidis and PCR techniques